Meet our founders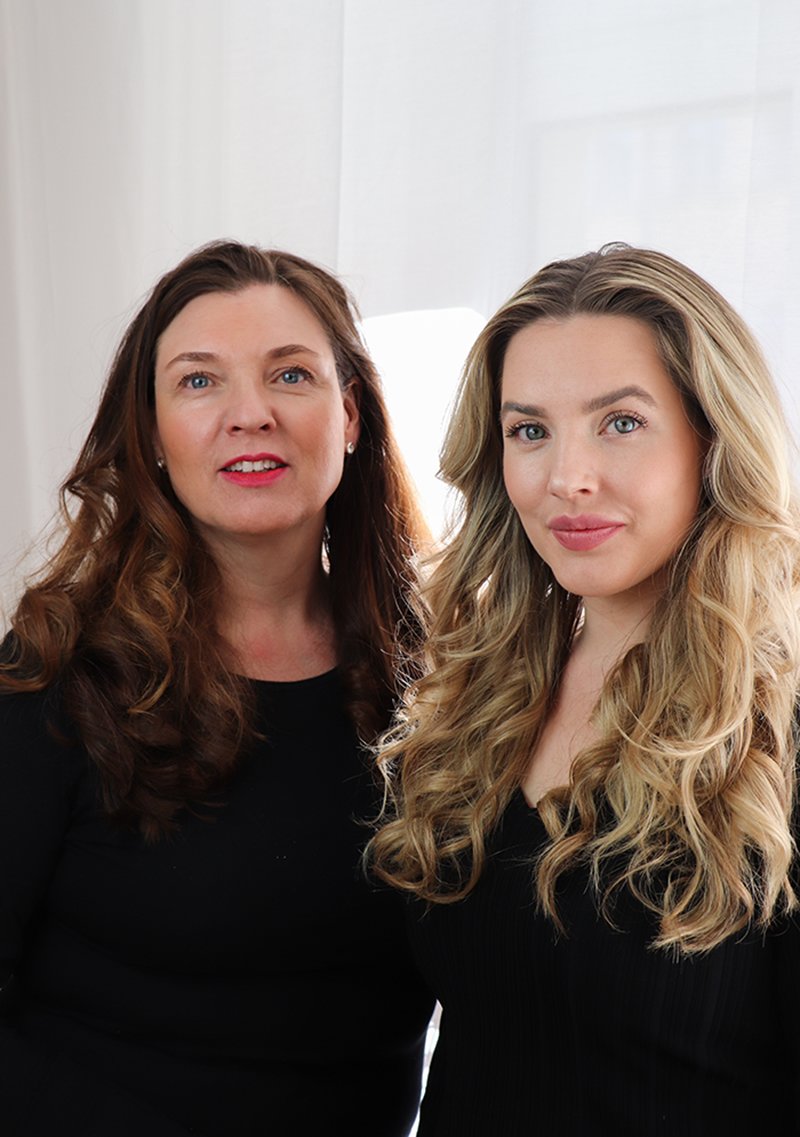 We are mother and daughter, both with a strong drive and an incurable curiosity. We are passionate about entrepreneurship and know that the combination of our personalities and professional experiences is the success behind our business concept. Sussie with a long career in the hairdressing industry with sustainability and high service as keywords and Tilda as a Cidesco Certified skin therapist with a focus on quality. Together, we wanted to change the beauty industry from within and create a unique, niche and scalable concept for the Nordic market.
It all started with us discovering a need and a change in the behavior of our customers. They wanted fast results and more accessible times at the traditional beauty salons of the time. It came like a bolt from the blue. We would make beauty more accessible to everyone. A beauty concept for the modern man in the middle of life. It would be as simple as any grab and go concept.
We also wanted to change how we see and feel our eyebrows. A small area that makes a big difference. The result was Sweden's first Brow & Lash Bar, with the name Rapide which means fast in French. With us, you could easily settle down and get access to tailor-made treatments and a unique product collection of experts, with a love for the craft.
As a new profession and business model emerged, we understood how important Rapide Academy would become. The core of our business, where we train all staff internally, to be a leader in our field.
When Tilda discovered the benefits of threading , the world's oldest hair removal technique, the pieces of the puzzle fell into place. We would make threading to No. 1 on the treatment menu and highlight the gentle and natural craftsmanship, which is also the secret behind perfect eyebrows and a silky smooth face. In November 2013, the first Rapide Brow & Lash Bar saw the light of day in Stockholm with more establishments in sight.
Today, Rapide is a natural meeting place in several cities, whose offer is frequently used by a broad customer base who know what they get when they visit us. We are happy to be able to strengthen self-confidence, build relationships and deliver the best beauty experience every day to our customers. Our goal is that we should always continue to stick to what we are best at - your lashes and eyebrows.
Sussie Lundquist &
Tilda Nordh
Sussie Lundquist & Tilda Nordh
Co-Founders of Rapide and Mother and Daughter